LG's 2021 TV lineup is getting built-in support for Stadia. IO reveals all locations featured in the upcoming Hitman 3, and share your state with Stadia State Share. A strange project appears. Scott Pilgrim punches his way onto Stadia. Mediatonic wants to know what platform you really want Fall Guys on. CDPR and their commitment to Cyberpunk 2077, and more!
LG unveils Stadia support for their 2021 TVs
LG will have Stadia support through its proprietary operating system webOS. App developers have to release specific versions of their apps for LG's smart TVs, making this something that you might want to consider avoiding and rather go for a Chromecast with Google TV.
Google Stadia is set to arrive on LG's smart TVs in late 2021. GeForce Now is also coming to the same models, but I've got no time for that.
IO Interactive reveals all Hitman 3 locations
The Copenhagen based developer IO interactive has revealed every location featured in the upcoming assassin series Hitman 3:
Dubai, UAE

Dartmoor, U.K.

Berlin, Germany

Chongqing, China

Mendoza, Argentina

Carpathian Mountains, Romania
Hitman 3 will be available on Stadia, PC, PlayStation 4, PlayStation 5, Xbox One, and Xbox Series X / S on January the 20th.
IO Interactive also recently did a developer insight on Hitman 3's story and talk about what players can expect from the conclusion of the World of Assassination Trilogy. Take a look at the video HITMAN 3 – Shaping the Narrative (Developer Insights) | YouTube
This Week on Stadia: Scott Pilgrim is coming to Stadia
Jump back into the world of Scott Pilgrim in this beloved side-scrolling arcade brawler from Ubisoft. You'll fight Ramona's Evil Exes with whatever weapons you can. Beat up axe-slingers with the guitars they love! Purchase Scott Pilgrim vs. the World™: The Game - Complete Edition for $14.99 USD or €14.99 in the Stadia store.
Capture and share playable scenarios with State Share, coming January 20 to the HITMAN trilogy
State Share is that infamous Stadia feature that lets you jump into the state from someone else's game. It's very interesting, and the Hitman trilogy will be the first games that are really taking advantage of this feature. Crayta has State Share, but it's been more in a beta state. Read more about State Share in Hitman on the official Stadia Community Blog Capture and share playable scenarios with State Sh... - Stadia Community
Stadia's Starlab (R&D)
This isn't exactly news, more a refresher, but for those of you who like delving behind the scenes or doing deep dives on technology it's very interesting. Or for those of you who actually develop games on Stadia.
Stadia has its own little team dedicated to truly push what Stadia (and especially a platform that fully embraces cloud computing) can do, namely Starlab.
If this is something that interests you, I'd recommend following Stadia's dev blog, over here Dev Blog - Stadia
Project Hailstorm
This is something (potentially big) that has arisen as a thing that's being in the works in the depths of the Stadia API. It's been brought to attention by 9to5Google's Kyle Bradshaw (@SkylledDev) in a series they call APK Insight. It's a pretty fun series I can recommend, especially if you enjoy speculating.
What is Project Hailstorm? No one but Google really knows. I'm going to put my guess on a teaser for a Stadia-developed and Stadia exclusive first-party game. Read more about the APK teardown of the Android Stadia app version 2.52 over there 👉 Stadia 2.52 teases 'Project Hailstorm,' Explore revamp, more - 9to5Google
Fall Guys survey asking about platforms, Stadia included
Oh boy! I thought the day would never (I know, never say never) come. Mediatonic, the glorious people behind the massively popular (and deservingly so) party royale hit Fall Guys, are doing a survey.
One interesting little detail in this survey is, they're essentially asking for input on their roadmap, what they should focus their beans on for the upcoming months/years. That's not so uncommon for a survey about a product/service/game, what is interesting (I'll get to the point right now) is the part where they ask what platform we think Fall Guys is important on. Obviously, the answer here is Stadia (and every other platform being asked), but primarily Stadia.
Check out the source tweet here https://twitter.com/FallGuysGame/status/1349363050047004675?s=20, or go directly to the survey here 🐦 Fall Guys Season 3 Feedback - It's Snow Joke! | SurveyPlanet. If you play Fall Guys you'll even be rewarded with a whole 5 crowns for completing the survey, nice!
Immortals: Fenyx Rising, patch 1.1.0
Is up and running on all platforms, dated January the 14th. Read the changelog Title Update 1.1.0 (Thursday, January 14th) | Forums (ubisoft.com)
Along with the patch, Ubisoft has snuck in a happy surprise in the form of a short and free demo, teasing the upcoming A New God extra content.
Assassin's Creed Valhalla, patch 1.1.1
Is up and running on all platforms, dated January the 14th. Read the changelog Assassin's Creed® Valhalla - Title Update 1.1.1 (ubisoft.com)
Orcs Must Die! 3, patch 1.0.57476.13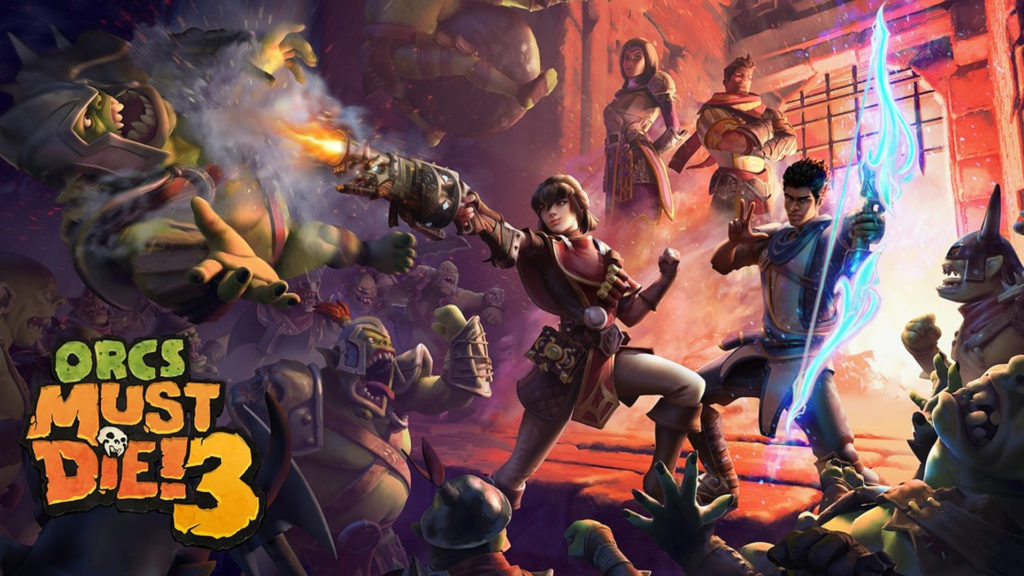 Is up and running, applied sometime this month. Robot Entertainment has steadily been applying hotfixes and smaller patches through November last year to January this year. Read the changelog Orcs Must Die! 3 - November 2020 to January 2021 Patch Notes — ROBOT ENTERTAINMENT
Cyberpunk 2077, patch 1.06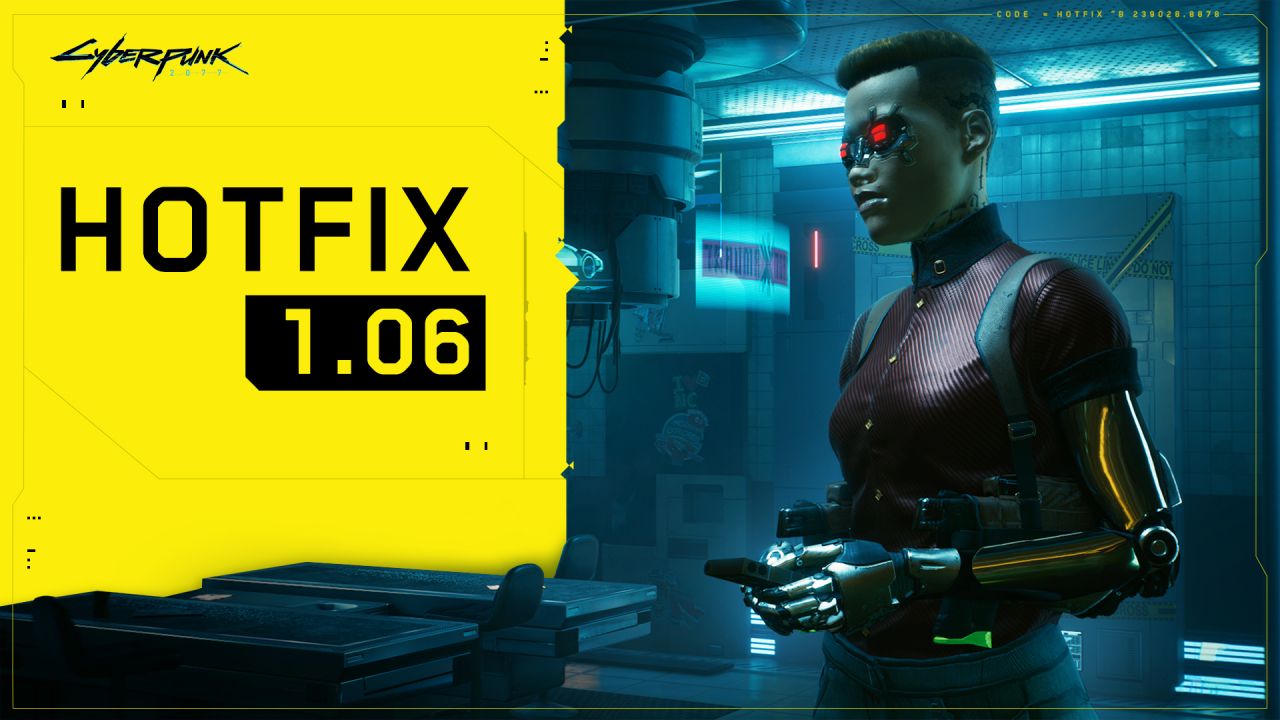 Is up and running on Stadia (finally). Read the changelog Hotfix 1.06 - Cyberpunk 2077 — from the creators of The Witcher 3: Wild Hunt
CDPR and their continued commitment to Cyberpunk 2077
CDPR are adamant about their commitment to make Cyberpunk 2077 the game it truly deserves to (and honestly should) be. They have also revealed the vaguest roadmap in the history of roadmaps, but a roadmap it is. See the official statement and roadmap Cyberpunk 2077 — Our Commitment to Quality - Cyberpunk 2077 — from the creators of The Witcher 3: Wild Hunt
+
See you next Sunday for another Another Week On Stadia!
Comments
No comments yet! Why not be the first?
---
Leave a Comment
You must be logged in to leave a comment.